Uncover the risk
in your data estate and boost compliance to regulation
Identify what personal data your organisation holds, automate data protection and operationalise the implementation of privacy policies.
Organisations continue to store and process vast volumes of unstructured data which inevitably contains unsecured sensitive data. This is a problem for businesses in highly regulated industries. Those that do not have complete visibility over their data estates are leaving themselves vulnerable to operational risk and reduced resilience.​ Audits by regulatory authorities or internal departments often create a compelling need to discover and remediate unstructured data as part of a focus on risk controls.​
Benefits of uncovering the risk in your over-retained, unstructured data
Risk reduction from sensitive data removal
Over-retained data uncovered & removed
Time savings to find risk vs manual methods
Efficiency in identifying and remediating risk
"
We looked at several software technologies to extend our privacy programme, but Exonar's software offered us the most agile and effective data discovery approach
.

"
Data Protection Officer, Transportation Company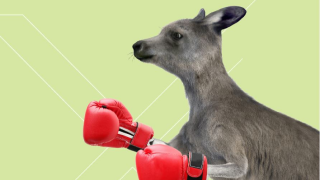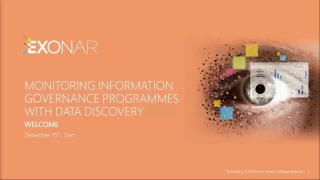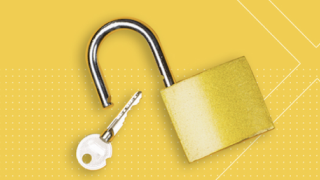 The great data management conflict



Monitor and manage Information Governance Programmes
What personal data does your organisation hold? Do you really know?
Find personally identifiable information (PII)
Identify spreadsheets and files containing significant volumes of PII, credit card numbers or other high risk information which could be non-compliant. And bring to light the estimated 53% of your organisation's data estate that you didn't know about.
Uncover risk in your organisation's over-retained, unstructured data
Create your own unique search from scratch to find specific information within your estate and quickly find other files with similar characteristics using Similar Files. Tag items requiring remediation and protect your organisation from financial and reputational damage in the event of a breach.
Operationalise privacy and governance at scale
Establish which data stores are holding large volumes of PII using the Privacy Dashboard. Drill into files to gain a quick overview of the metadata and the body of text in the document, to understand the sensitive subjects and topics contained within your organisation's unstructured data.
Put privacy and compliance policy into practice
Upload your GDPR data privacy policies into a workflows and run regular automated searches. Identify non-compliance across the organisation and review findings to improve adherence to policies and educate employees.
Discover how we can help you
Take the next step