Exonar is a UK venture-capital backed software company with a world-leading data discovery software product, primed to achieve huge growth. We're ambitious and growing fast, and our team shares a passion for helping our customers discover their data and information, then do more with it.
Who Are We?
Exonar is the world-leading data discovery company building the crucial software organisations use to discover their data at scale, keep it safe and realise its value.
Every company faces the same problem; knowing what data they've got, and where it is stored. Exonar is the only data discovery software tool available today able to find and reveal billions of items of structured and unstructured information; enabling businesses to 'know the truth' about their data in order to reduce risk, uncover business value and deliver digital transformation.
Backed and funded by Beringea, Amadeus Capital Partners, Winton Ventures and Downing Ventures, Exonar boasts a growing list of large and well-recognised customers in the pharmaceutical, financial services and national critical infrastructure industries using the software to discover data at vast scale.
And we are growing fast! So we are always looking for enthusiastic, hard-working and personally ambitious people who want to make a difference.
Aside from being part of an exciting funded start-up business in the world of data, we offer the kind of benefits you'd expect:


'Unlimited' holiday entitlement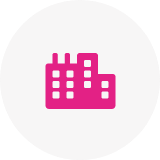 City centre office in Reading


Regular company social events & clubs (virtual when required!)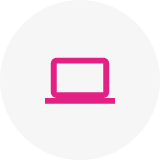 Flexible mixed home/office working
Our story
When our first client came knocking, they'd already employed nine people to search through two million documents for nine months in an attempt to identify what had been stolen in a cyber attack. Their view was that "we don't know exactly what information we have, so it's hard to know what's missing".
So we thought, what if we came at it from a different angle? What if we put ourselves in the shoes of someone wanting to steal data. How would they see what was there and know what to steal?".
With the freedom to think creatively, we worked out a way within 21 days, and the seeds of our current products were planted.
Responsibility
Responsibility means we are the owners of our actions. It means we step up and respond to situations in the best way.
Our customers trust us to help them with their most valuable asset - their organisation's data.
We show case and respect for each other, our customers. partners and the wider community.
We take responsibility for our actions wether we are working individually or as a team.
Honesty
Honesty means we are in touch with reality and value the truth. It means we see and express things as they are.
We are honest with our customers about the challenges and opportunities of knowing their data.
We are honest and transparent with each other when it comes to overcoming challenges
We are honest and transparent with our partners as we seek to build the market.
Positivity
Being positive is about taking the good times with the bad, but maintaining the same attitude to both.
We are passionate about helping our customers drive positive change within their organisations.
We believe our customers' success is our success.
We maintain our positivity even when times are tough.
Ambition
In every Exonar person is a a desire to learn and grow. We have a constant hunger that makes us want to excel in whatever we do.
We respond to our customers' ambitions, empowering them to drive positive change within their business.
We are always hungry to enable our customers to know the truth about their data.
We want to bring our technology to every company in the world.
Is one of these a perfect match for who you are and what you do?
Head of Data Analysis & Consulting
We are seeking a dynamic individual to lead our data analysis and consulting function.
You'll draw on your consulting and data analysis knowledge and track record in information, data and privacy programmes to drive successful outcomes for our customer and partner programmes.
This is a new and strategically important position in the company and an excellent opportunity for the right individual to make their mark in the industry.
If you're passionate about customers, this is a fantastic opportunity to work with leading edge tech and high-profile clients.
What we do
Exonar enables organisations to understand the content and intent of the structured and unstructured information they hold and take action on the insights they discover.
We use big data technology to ingest, index and organise data at scale as part of large information data governance, data discovery and privacy programmes.
What you'll be doing
You will be responsible for providing data analysis and consulting support for our customers and partners. This includes:
Being the Exonar solution expert, knowing how to get the best out of the product in line with customer requirements.
Providing advice and strategies for analysis and management of data; and
Consulting on structuring data discovery projects and programmes.
As you help us build out this capability, you'll be hands-on with the technology acting as the expert for advanced data analysis to help customers understand and act on the data they have.
These will be a mix one-off, partner and long-term engagements and will span early customer engagement through to delivery.
You'll have access to technical, engineering and support teams and work alongside our delivery, training and customer success leads.
You'll start by working with our newest clients, prospects and partners and draw on your experience to build a repeatable data analysis and consulting capability that will scale as we grow.
You'll be ready to lead customer workshops, steer discussions and build consensus and plans for adoption of the Exonar platform for our customers and partners.
Your experience
The ideal candidate would come to us with a significant proportion of the following skills and experience:
Significant track record working in professional data analysis, discovery and consulting roles with demonstrable client-facing experience.
Soft skills to inspire confidence, ability to articulate complex issues easily, gravitas and ability to deal with unexpected events and change.
Structured, confident, presentable and able to deal at a strategic level and dive down into the details as needed.
Knowledge and experience of discovery/search, privacy and information / data governance technology and their application in large enterprises.
Technical skills to support advanced data analysis and use-case development using our technology and augmenting with off platform analysis, e.g. scripting using python or similar.
About Exonar
Exonar is a fast-paced and friendly place to work, benefitting from a 'scale up' culture and the opportunity to work with and learn from a fantastic group of colleagues.
We're backed by some of the most highly respected venture capitalists in the UK and poised to grow strongly over the next few years. We have around 35 employees today, with offices in Reading and huge growth ambitions.
A huge benefit of working for Exonar is the flexibility you'll have in developing yourself and shaping your role.
If you are motivated by solving complex problems with out-of-the-box thinking, and providing solutions that deliver real results, you'll enjoy working at Exonar.
Sound interesting?
If the role sound exciting to you, then get in touch with a covering note and a copy of your CV to tellmemore@exonar.com or add your CV and details to the form on this page and we'll be in touch.
Add your talent and experience to our growing team!
Discover how we can help you
Take the next step