Exonar is a UK venture-capital backed software company with a world-leading data discovery software product, primed to achieve huge growth. We're ambitious and growing fast, and our team shares a passion for helping our customers discover their data and information, then do more with it.
Who Are We?
Exonar is the world-leading data discovery company building the crucial software organisations use to discover their data at scale, keep it safe and realise its value.
Every company faces the same problem; knowing what data they've got, and where it is stored. Exonar is the only data discovery software tool available today able to find and reveal billions of items of structured and unstructured information; enabling businesses to 'know the truth' about their data in order to reduce risk, uncover business value and deliver digital transformation.
Backed and funded by Beringea, Amadeus Capital Partners, Winton Ventures and Downing Ventures, Exonar boasts a growing list of large and well-recognised customers in the pharmaceutical, financial services and national critical infrastructure industries using the software to discover data at vast scale.
And we are growing fast! So we are always looking for enthusiastic, hard-working and personally ambitious people who want to make a difference.
Aside from being part of an exciting funded start-up business in the world of data, we offer the kind of benefits you'd expect:


'Unlimited' holiday entitlement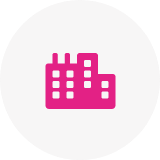 City centre office in Reading


Regular company social events & clubs (virtual when required!)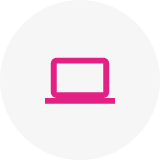 Flexible mixed home/office working
Our story
When our first client came knocking, they'd already employed nine people to search through two million documents for nine months in an attempt to identify what had been stolen in a cyber attack. Their view was that "we don't know exactly what information we have, so it's hard to know what's missing".
So we thought, what if we came at it from a different angle? What if we put ourselves in the shoes of someone wanting to steal data. How would they see what was there and know what to steal?".
With the freedom to think creatively, we worked out a way within 21 days, and the seeds of our current products were planted.

Is one of these a perfect match for who you are and what you do?
No published roles - please check back later
We don't have any roles available just now
But if you think you've got skills that would be valuable, then get in touch with a covering note and a copy of your CV to tellmemore@exonar.com or add your CV and details to the form on this page and we'll be in touch.
Add your talent and experience to our growing team!
Discover how we can help you
Take the next step