The Exonar Partner Network
Exonar builds the crucial software organisations use to discover their structured and unstructured data at scale, keep it safe and realise its value.
We're looking for meaningful partners, with complementary skills and offerings.
If you think this sounds like your business then give us your details and we'll be in touch!
Our go-to-market partners
Building value for our customers with our go-to-market partners.

We're proud to be working with PwC, supporting their purpose to build trust in society by solving important problems. Its this focus which informs the services they provide and the decisions they make.

As part of EY's mission to build a better world, we're helping their customers to know their data better, so they can protect and power the people they serve.
The insights & quality services they provide help build trust & confidence in capital markets and economies all over the world.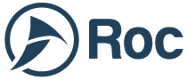 IT transformation services provider Roc are working with us across multiple sectors, including: Life Sciences, Critical National Infrastructure and Higher Education. Helping to uncover and understand customers data, accelerating their future success.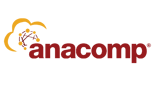 Federal documents and record management experts Anacomp, are working with us to bring solutions to support agency mission, by managing, capturing, classifying and indexing big data efficiently.

International law firm Simmons & Simmons, are working with us focusing on four highly regulated sectors – using their specialist skills to understand customers businesses and the forces that play around it. All grounded in exceptional knowledge of the legal detail.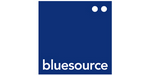 Leading IT service provider Bluesource, is working with us to help customers protect, govern and manage their data. Maximising its value and minimising the liabilities associated with their unstructured data.

Microsoft Cloud specialists Softwerx are using Exonar technology to help Microsoft-centric organisations to assess, deploy, integrate and manage Exonar Reveal within Microsoft 365, while leveraging their investment.

Managed IT Services and Support providers Netittude, are using the Exonar technology to help clients achieve their business goals through delivering secure and reliable IT for business growth, by championing their technology.
Technology & industry partners
Building value through our technology partnerships

Exonar software is available in Microsoft Azure marketplace and 'FastTrack' deployment programme. We also connect to all key data sources within Microsoft 365 and SharePoint.

We're proud supporters of the Security Awareness Special Interest Group. Working directly with the community, we support its mission to improve trust and confidence in the online environment.

A Global leader in delivering solutions that helps organisations meet their data identification, classification, and protection needs.
Register your customer opportunity here! Our deal registration process is important because it delivers complete clarity and ownership in the sales process.