Index all of your data in a whole new way
Exonar Reveal is the data discovery tool that gives you a fully enriched and instantly searchable view of all your organisation's data in one place for the first time.
See Exonar Reveal in action
Learn how Exonar Reveal can help you index your data, at scale.
How does Exonar Reveal work?
There are four stages of data discovery: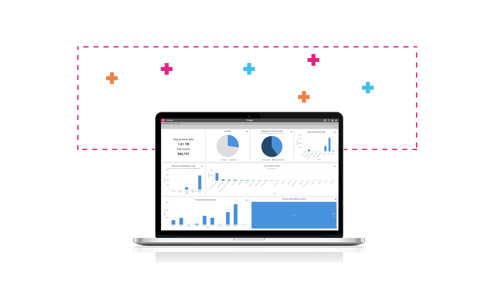 Connect to all your organisation's commonly found data sources.
Exonar Reveal ingests and indexes billions of items of your structured and unstructured information.

Instant search results – from billions of items to the handful you're after in seconds.
An intuitive user experience make it easy for even your non-technical users to find information.

The content and detail of every file or data item is indexed, so everything is searchable.
The software creates an enriched index of all your data by accurately identifying the sensitive information within files, not just the metadata.

The browser-based interface enables users to search data from across the estate.
Simple, clear dashboards in the data discovery tool allow you to see all your data in one place and to drill down into it for the detail.
How is Exonar Reveal deployed?
For security reasons Exonar Reveal and the resulting data index are always deployed within your organisation.
This can be on a virtual machine or on dedicated hardware.
Our solid security model is the result of working with early customers in the defense industry who required the most stringent of security protocols. That continues today in our work with customers in highly regulated, and highly security aware industries.
Discover how we can help you
Take the next step