Powering data management strategy in a pharma company

This global pharmaceutical network was finding that requirements to find specific data for litigation searches were only increasing, and that considerable time could be spent searching vast data repositories for this information.
By creating structure around its unstructured data and placing the power back into the hands of the people who benefit most from the data's insights, Exonar is empowering this pharma company through increased speed of data mining, and improved accuracy in pinpointing relevant data.
Use the links below to go directly to a specific section of the case study:
The Client

Our client is a global network of independent associated pharma companies that shares a common purpose to identify and accelerate the development of meaningful medicines, which adds value for patients and healthcare providers around the globe.
It has a presence in over 120 countries, employs over many thousands of people in Europe alone and generates revenue exceeding $2 billion.


"You'd expect to find a tool as powerful as this in the territory of Silicon Valley, so I was impressed to see a British startup solving the huge challenge we all struggle with: that of data visibility at scale."
Working with the team, it's never felt like a software sale. There's a desire to form a partnership, which is based on patient discussion around the challenges we face, and the humility and honesty around what the product can and can't do. That transparency builds a lot of trust and confidence at a moment when it counts."
Global Chief Technology Officer

Background
Even though this pharmaceutical company is a collection of independent associated companies, the network relies on companies providing shared services to take ideas for drugs through development, authorisation and then into the hands of doctors and their patients.
For example, a medicine may be developed within one research company, and the regulatory function will seek drug authorisation in multiple territories. And finally a sales company will drive the distribution into markets and to educate local doctors and health care professionals about the benefits of the treatment.
With records dating back to the company's inception, the organisation seeks to keep necessary and valuable technical data, rather than storing data arbitrarily or 'just in case'. However, there is still the challenge that even with the best data management strategy, much of this data is unstructured, and therefore not easily searchable. Masses of company data, commercial information and scientific and technical information are all stored together, either in emails, the enterprise vault storage or hard drives.
In the past, this hasn't presented much of an issue because the company has benefitted from a strong organisational memory – if you needed to find something you could just ask someone and they'd know where to look. But over time, people have left the company or retired, taking that knowledge with them, so locating the right data is getting harder, especially as the data set continues to grow.
The Challenge
Within the realm of pharmaceuticals, litigation searches are common. For example, you might have to prove that you own the rights to a patent or a trade mark for a particular medicine. Investigating historical information, transactions and events is an ongoing challenge that every company in the sector typically faces.
You may also have to search the archives for scientific documents, the original experimental data sets and other publications and emails as part of a review of the validity and infringement of patents. This exercise generally requires the specialist services of a third party IT vendor who will come in to hunt down the trail around a particular asset.
"We need to know when assets were developed and by who, and who owns the patent. But with so much data, where do you start? It's the proverbial 'needle in a haystack' scenario," said the CTO. "In the past we've tired to get hold of people who had left the organisation or retired in order to find the answers we need. Or hired expensive external help. It made us start to wonder whether there was technology that could help make the process simpler."
The organisation has tried some data discovery tools in the past, as well as using native search tools that exist within the email stack. However, as the CTO explains, it wasn't quite delivering what the business required:
"We have so much data, close to 100TB, so the biggest challenge with the tools we had was the time taken to run a search. We'd send a query and it would take so long to return an answer. Then we'd find that answer wasn't quite what we were looking for. Native tools can help you a little bit, but only if the data has been catalogued by someone who thinks about it the same way you do. It ends up being a case of trial and error to narrow down the search and eventually get the answers you're looking for."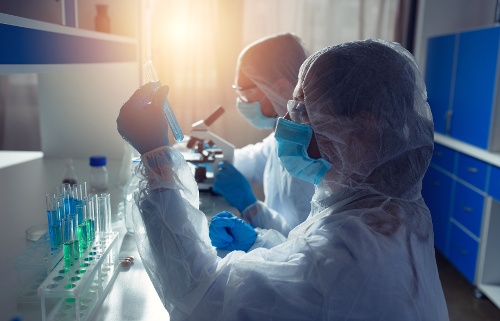 The Solution
The sheer volume and complexity of data that businesses are handling, means that every organisation faces the same challenges – not knowing what information they have, where it's stored, and how to extract value from it.
Having found Exonar, right here on British soil and not, as they'd expected, in Silicon Valley, this pharmaceutical company ran an initial trial to put Exonar to the test, using their world-leading data discovery product, Exonar Reveal.
Exonar Reveal discovers and indexes organisational data on an epic scale, while adding a rich layer of detail over the data that provides the intelligence needed to make smarter, confident decisions.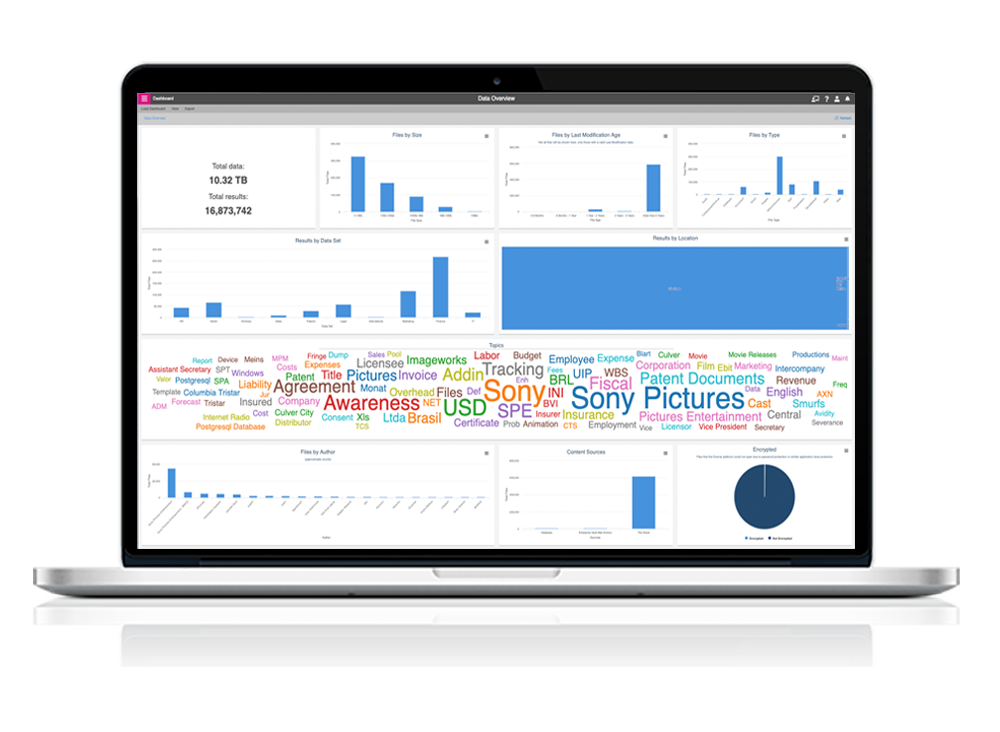 "We wanted to throw Exonar some challenges to see what it was really capable of," said the CTO. "With the first test, we knew the two or three documents that Exonar needed to find, because our Head of Intellectual Property had previously asked his team to work with R&D colleagues to establish the timeline behind a particular clinical trial, a regulatory submission and the clinical team's interaction with trial participants' doctors. The task was replicating the challenge from a real litigation, where the opponent alleged that some information had passed into the public domain which, if true, could have invalidated our customer's patent.

In order to establish the facts, the IP team spent many hours in interviews with R&D Team and then sifting through hard drive folders and file sites, trying to identify who would know the detailed history and where the documents could be found. After providing Exonar with some context they ran the search and within minutes it had discovered the same document and data set. The IP team could immediately see the value in having a meaningful index of their dataset.

"It's rare that as a potential client at an exploratory meeting you would draw the conclusion that the technology produced a remarkable result, but on this occasion we were seriously impressed," explained the CTO.
Faster time to information
Through Exonar Reveal, the pharmaceutical company has gained the ability to know what's in its estate. With its lightning-quick search functionality the business is able dive into the data to find information they need.
"Exonar has created something quirky, something unique, and yet something that's very tangible. The speed with which searches come back means that it has a real business use, because we have the ability to run queries instantly and without external help," said the CTO.
Making data accessible to all
Because Exonar does not require specialist certification to be able to understand and use, anyone can run a query – they don't need to translate the requirement to a data scientist or IT specialist first.
"Exonar is what we all wish Google was," suggested the CTO. "It has the industrial power that puts data science into the hands of people who know what they want to do with it but would normally never have the chance, because it would require a specialist third party."
Cleaning up data
Exonar removes the concern around deleting data, or the work to compress data, because the business can quickly and easily identify all the important files, so in line with data management strategy, data can then be categorised, moved or deleted at scale.
"Initially we had a case of 'everything's here – but I don't know what's actually there'. However, Exonar is helping to put structure around our unstructured data. We believe it has the potential to become part of our fabric for managing data," he explained.
AN INSURANCE POLICY


"We treat Exonar like an insurance policy. When we have an event, we're thankful to have a tool that enables us to conduct our own investigations rather than employ a third party to help, and that saves us seven figure sums."
200% GREATER ROI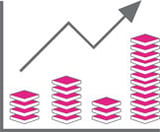 "We estimate that return on investment is between 100 and 500% depending on the event and particular context," surmised the Global CTO."There is also a cost associated with moving our legacy data to the cloud. When you consider the laser precision that Exonar gives us to discover the data we need, and the peace of mind to delete with confidence, over a 3-4-year period that equates to an ROI of 200%."
HUGE EFFICIENCY SAVINGS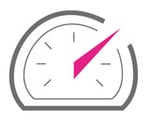 He added: "There's a value attached to every patent we own, so for every litigation search it's reassuring to know that we can find that asset, know who owns it and allocate it in the right way. Based on our experience over previous years, this search capability represents a seven figure efficiency saving."
Learn how Exonar Reveal can generate results like this for your enterprise.
The Future
Exonar has machine learning capabilities built in. This means that it's capable of identifying specific types of information, like credit card numbers, payroll details or CVs, so you can set up repeatable scans to continuously identify high-risk data and take appropriate remediation actions.
In every business there's a nervousness about deleting data in case it's of value, but with Exonar this information can be found at scale and then deleted with confidence when necessary.
"We're very excited to work with a software tool that has machine learning built in, because it has the potential to pick up things that we might not ever think to programme into it. It will be interesting to conduct more detailed searches within scientific documentation, because if Exonar Reveal can learn to identify these quickly and at scale, we have a really powerful compliance tool."
Our View
Most of our conversations with customers and industry experts to date have centred on the power of data discovery at scale for regulatory compliance and information security, where data is viewed purely as a business liability.
What's interesting about this customer is that they're focused on data as an asset and how technology can add value to the business by revealing this data.
Data is hugely important to them because it's part of the company's Intellectual Property estate. Empowering the whole team by giving them the tools to identify and access the data they need, reduces the reliance on its data scientists to interpret information, and enables the business to do more with less, while protecting one of it's most valuable assets.
Are you ready to protect and power your organisation with Exonar?