Arrow Global powers its data governance & competitive advantage with Exonar data discovery software

Arrow Global uses Exonar to gain total visibility over a data estate exceeding 160TB. By identifying what it has and where it is, data can be secured in a regulatory and contractually compliant way. And by joining the dots to combine data in highly complex ways and in a visual format, it is giving technical and non-technical users the insights they needed to make strategic decisions about how to commercialise its data and strengthen its competitive advantage.
Use the links below to go directly to a specific section of the case study:
The Client

Arrow Global is a European investor and alternative asset manager specialising in non-performing and non-core assets.
The company identifies, acquires and manages secured and unsecured loan and real estate portfolios from and on behalf of financial institutions, such as banks, institutional fund investors and specialist lenders.
A regulated business in all of its European markets, managing over £50.0 billion of assets across five geographies with over 1,700 employees.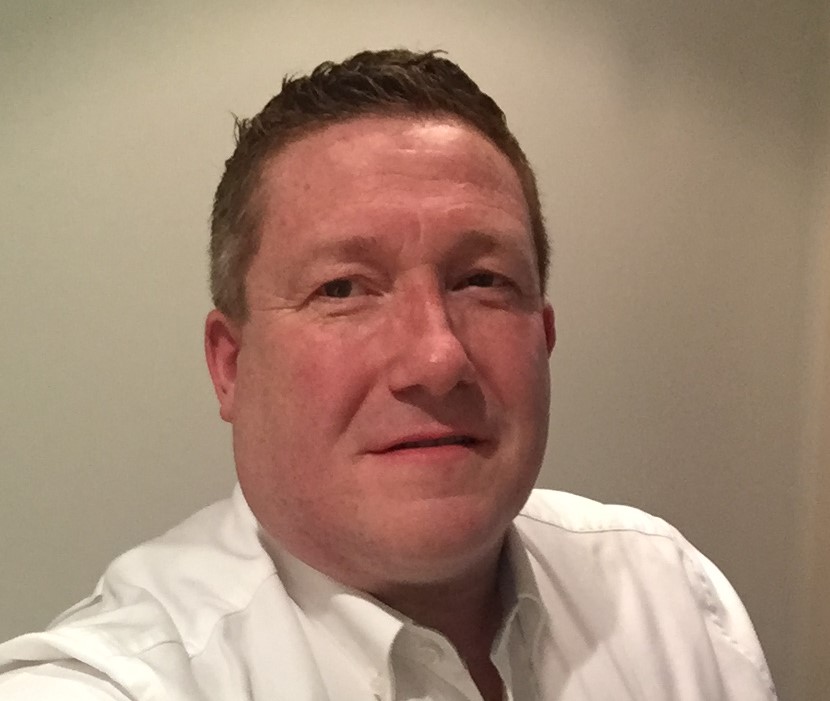 "Exonar's approach is really refreshing, and everything they promised was realised during the proof-of-concept. From the start I've liked how they've talked to us about the software and services they offer. The fact they are our 'strategic partner' has made all the difference to our experience, which is why we're now looking beyond simply discovering data and are partnering to build out a product that finds the value in our data."
DAVE PARKER
Global Head of Data Governance, Arrow Global
Background

As an organisation whose success is reliant on its data, Arrow employs a talented team of data scientists and is highly proficient when it comes to analytics.
But the sheer volume of both raw and processed data in structured systems and unstructured data repositories, puts the business at risk.
Before GDPR came into effect, like many organisations Arrow embarked on a comprehensive exercise focused on its data governance priorities to understand exactly what data it had, and what needed to be done with the data to ensure regulatory compliance.
But compliance is never a tick-box exercise, it has to be ongoing because any data estate is always changing and expanding. And for Arrow in a post-GDPR world, the emphasis has shifted from regulatory exposure to contractual exposure.


"The regulatory piece may have stabilised, but we still had clients saying, "you have this data, what are you doing with it?" so, we needed to know ongoing what we had, where it was stored and then decide what to do with it."

Dave Parker, Global Head of Data Governance, Arrow Global
The Challenge
As a mature data organisation, Arrow had attempted to develop an in-house data governance software application to mine its estate in order to identify what it had and why, the structures that existed around it, and determine ownership of the data.
"With 160TB across the company in production data alone, we couldn't achieve the scale we needed to handle the sheer volume of data within the estate," said Dave. "And the volume of data was just the start. You also need to be able to categorise the data and tag it to put it into a structure, so the business can analyse that data for specific use cases. We needed top-down, bottom-up, left to right visibility over our data, in order to make informed decisions."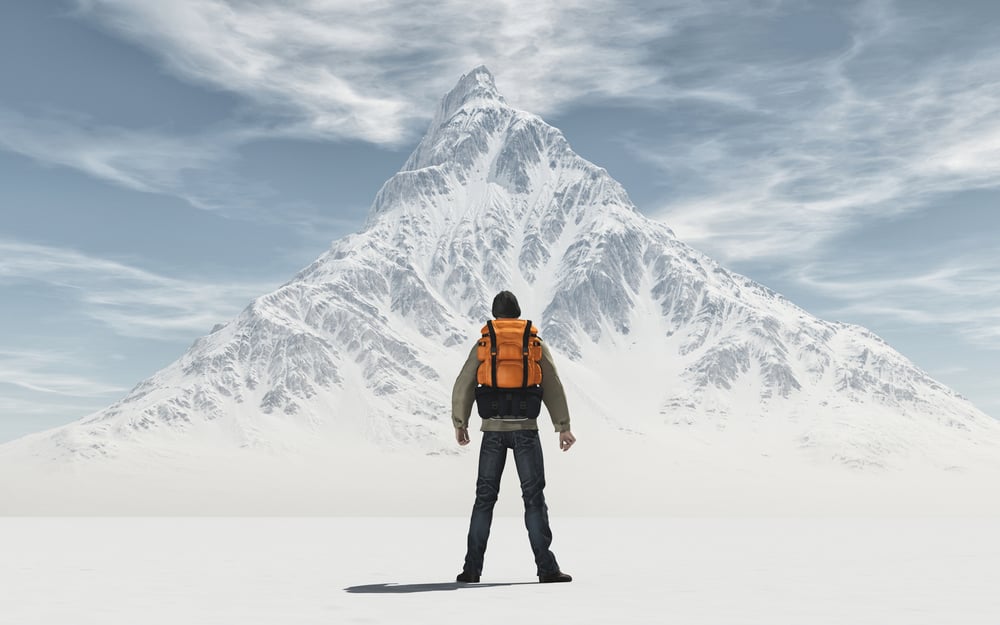 Needing an industrial strength product that aligned to the company's IT and change strategy, as well as providing the capacity to grow, Arrow went to market to find what they needed.
However, the company didn't take a traditional approach in looking at data simply from a risk perspective. Instead, they approached the business case by thinking about how use data as an asset.

"When it came to building a business case to secure buy-in, we approached it by saying,"'what do we want to do with data in a way that is GDPR-compliant, contractually-compliant and enables us to better service our clients?"' These are black and white tests of data governance but applied in a way that enables us to commoditise data and use it to drive the business forward."


As a data-hungry organisation, Arrow not only recognises the importance of securing and protecting data, but also the opportunity to distil its value – for example, how it can be used to help the business create value-based pricing for its portfolio, which can be applied in its commercial contracts.
The Solution

Exonar Reveal allows organisations to discover their data in ways that haven't been possible until now. Enabling users to find out what data they have and where it is at scale, means that appropriate remediation actions can be taken against data as a risk.
This permits organisations to start using their data more effectively with search, workflow and analysis to start treating data as an asset.
From pilot to full roll-out
Initially used by the data governance team, the focus was on delivering the minimum viable product to prove Exonar's worth to the wider business.
When this delivered everything as promised, the business then looked to other functions who would benefit from a deeper understanding of their data.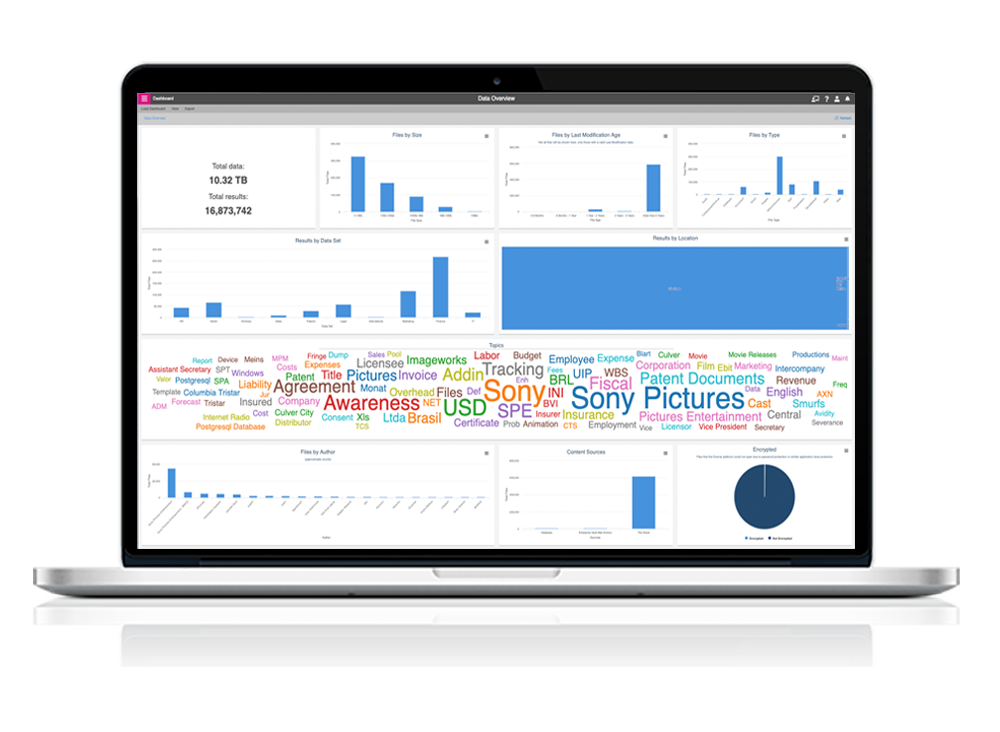 "Exonar enables us to make more informed decisions about our data. We've seen tangible benefits across the UK estate and this has captured the attention of other functions across the business. Now we are preparing for delivery of Exonar Reveal to other geographical markets as well."
Simple interface for non-technical users
Exonar is often described as like a super-charged version of Google for the enterprise. The lightening-quick and super-accurate search means users can find the answers they need, in their data, when they need them. Considerable investment has been placed into UX design to create a clear data overview via the dashboard, with the ability to click through for greater detail.
"The interface between the user and Exonar is what sets the product apart. Other products we reviewed required a high-level of technical capability to understand the technology. But when you're working with both technical and non-technical users in the data field, Exonar is the natural choice."
Strategic partnership for more than the technology
Exonar is focussed on developing world-leading data discovery software to deliver unprecedented visibility of data at scale. And to create that technology, it's reliant on the insights gained from how its customers use the product and feedback on how to improve its functionality continuously.
"Exonar is developing best-of-breed technology for its partners but only because the team is going the extra mile on a daily basis – whatever you need, Exonar is there. It's the best experience I've had of working with a solution provider in over 20 years."

COMMERCIALISING DATA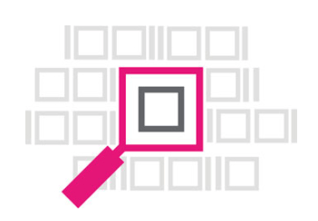 "The ability to commercialise data is the future for us, and Exonar's technology enables us to combine data in highly complex ways and in a visual format. It's been a big win across the whole business."
ABSOLUTE COMPLIANCE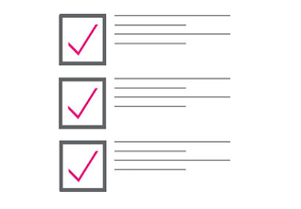 "Our focus has always been on how to optimise and store data in a contractual and compliant way. When it comes to compliance, there are no 'ifs' and 'buts'. We need to be GDPR compliant, we must deliver against what our clients are asking for, and Exonar is producing very real and tangible results."
COST SAVINGS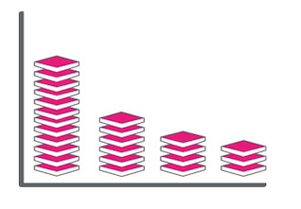 "In gaining visibility over our data, it's enabled us to restructure how it's stored. As we roll Exonar out further across the business, we expect the ROI to be ongoing as we identify new areas to improve."
Learn how Exonar Reveal can generate results like this for your enterprise.
The Future

It's not uncommon that data relating to the same thing exists in unconnected systems across the business.
But where some data discovery tools are confined to specific systems, types of data, or provide limited detail about the data, Exonar is capable of joining the dots in disparate data sets.
From connecting information about an individual customer's interaction, through to connecting incidents or events, business value can be generated from stitching these data sets together.


"Over and above using Exonar for our data investigations, we're now working together on building the capability to do complex joining of different data sets for business advantage and value-generation. It will provide us with a single view of 'X' in our data, no matter what it is. This is key because it links to the wider Arrow landscape and what we're trying to achieve as a business. The benefit realisation will be from day one, not to mention the associated time and money savings."


Are you ready to protect and power your organisation with Exonar?