Sign up to our forthcoming webinars or view the recordings. You'll get thoughts, opinions and debate on the data challenges for information security, privacy and compliance and IT operations.
See Exonar Reveal in action
Learn how Exonar Reveal can help you discover your data, at scale.
Register for our live, upcoming webinars.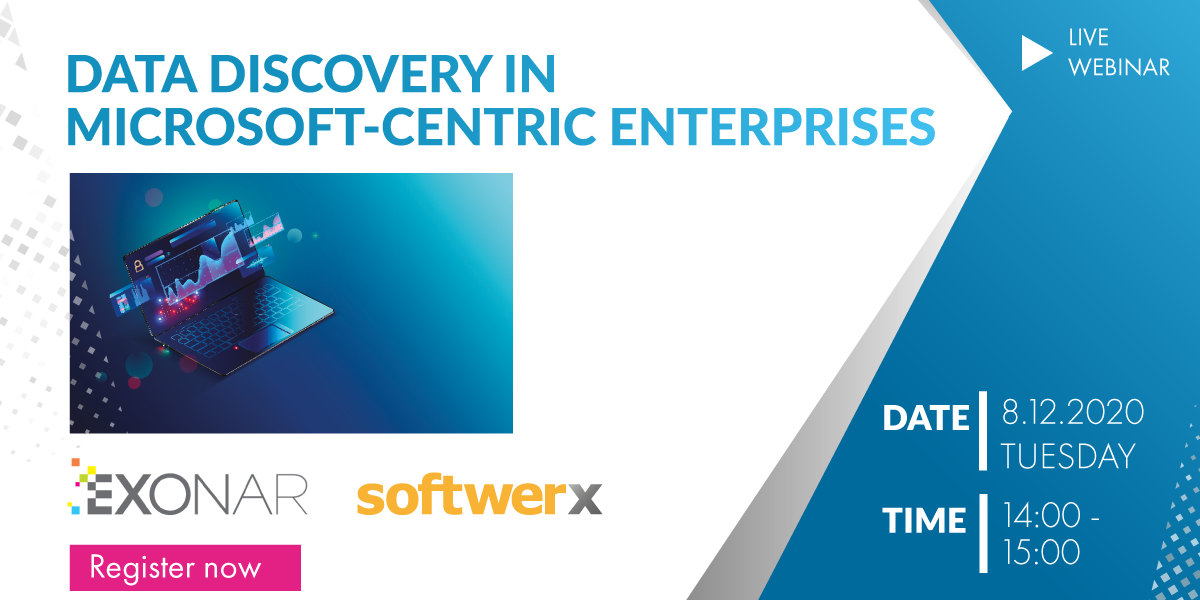 Data Discovery in Microsoft-centric Enterprises
How Exonar & Softwerx can help to secure your data & fully leverage your Microsoft 365 Investment​
TUESDAY 8TH DECEMBER, AT 2PM GMT
REGISTER FOR WEBINAR
Previously recorded webinars, now available to watch anytime, on-demand.
Discover how we can help you
Take the next step