Having been deployed across many large organisations in multiple sectors, we've developed a wide range of connectors. Each is well tested and proven to suit the kind of infrastructure found within the majority of enterprise-scale organisations.
File Shares & Vaults
Our most basic connectors allow us to ingest the data in many commonly found network shares, as well as the data in all types of Veritas Enterprise Vault archives.

FILE SHARE
The most commonly used connector, often to access Windows file shares, allows connecting to any network shares that support the SMB/CIFS protocol.

NETTAPP
Our NetApp connector allows seamless access to your NetApp NAS or SAN architecture.
DELL EMC ISILON
We support the entire Isilon product family from All-Flash, to Hybrid NAS, to Archive Scale-out NAS.
GOOGLE DRIVE
We connect directly to Google G Suite's Drive as well as Google Drive (consumer)

ENTERPRISE VAULT
Exonar is currently the only product in the world able to include data from Veritas Enterprise Vault Archives in the same index as other 'live' data sources.
Microsoft Products
We provide connectors to all of the key Office 365 products that include a repository of unstructured data.

MICROSOFT EXCHANGE
For both Microsoft Exchange on-premise, Microsoft Exchange Online (Office 365) or hybrid deployments, we are able to ingest emails – including metadata, sender, recipients, content and attachments.

MICROSOFT SHAREPOINT
We are able to connect to SharePoint sites of all types, including document libraries in both on-premise and cloud-based implementations such as SharePoint Online.

MICROSOFT ONEDRIVE FOR BUSINESS
Microsoft OneDrive for Business provides user storage in the cloud that is optionally synchronised to user's devices. We connect to OneDrive to access and ingest this user data.

MICROSOFT TEAMS
While some Microsoft Teams data is kept within SharePoint and OneDrive (in the case of documentation presented in the app), we are able to ingest messaging data in channels and chats.
COMING SOON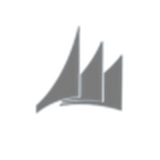 MICROSOFT DYNAMICS 365
We are able to access the structured data within all versions of the Dynamics suite of ERP and CRM products, including Dynamics AX,GP, NAV, SL, CRM and of course Dynamics 365 in the cloud.
COMING SOON
Database Connectors
Our data discovery technology works for both unstructured (document-based) and structured data in any form of relational database.

MICROSOFT SQL SERVER
Our connector is able to access both SQL Server 2016 and SQL Server 2019.

ORACLE
We support Oracle Database versions 19c, 18c and 12c.

POSTGRESQL
We support all versions of the PostgreSQL database system, notably versions 11, 10, and 9.x.

MYSQL
We are able to access the key configurations, including MySQL Enterprise Edition, Cluster CGE, and Oracle MySQL Cloud Service.
Document Management
Our data discovery technology also has connectors to support the key document management vendors and their deployments.

FILENET CONTENT MANAGER
The document management engine for enterprise content, security and storage features plus process management capabilities.

IMANAGE
We can access your iManage document and email management system, both on-premise and in the cloud.

OPENTEXT DOCUMENTUM
Critical enterprise content management access and control of all your information assets.
COMING SOON
As the volume of data grows, organisations are shifting to using more cost-effective object stores for their unstructured data, whether on-premise or in the cloud. We will soon support access to the 'big-4' Object Store vendors below.

MICROSOFT AZURE BLOB STORAGE



Discover how we can help you
Take the next step